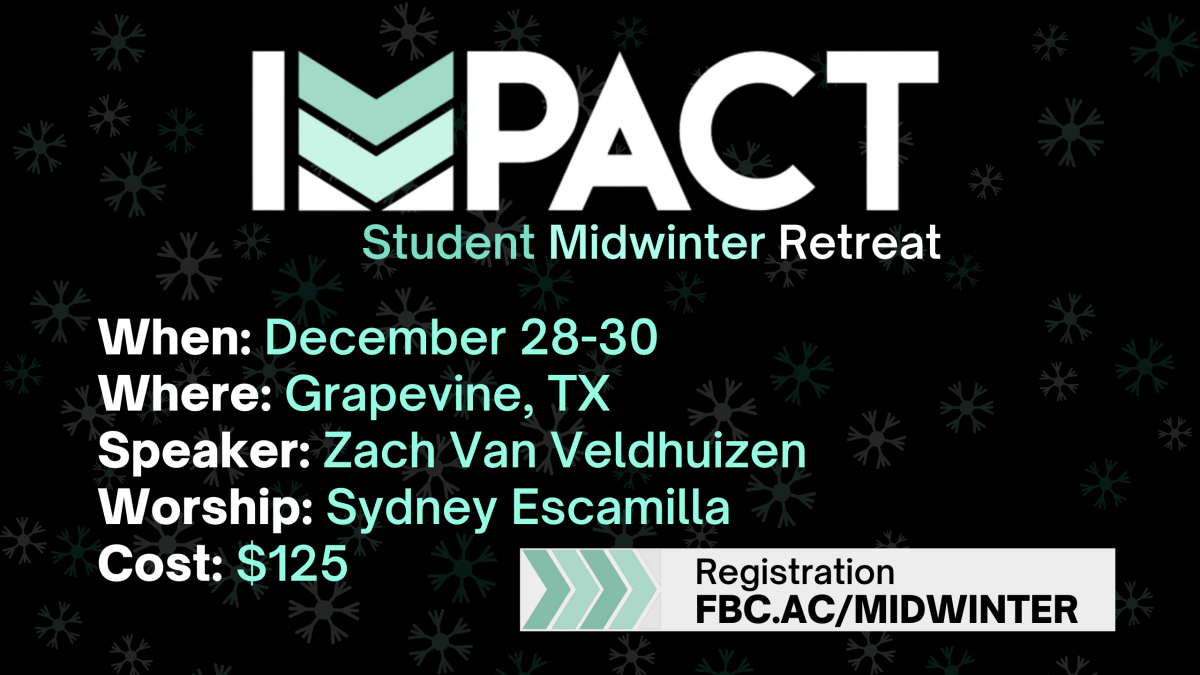 Daily, from 12/28/2021 to 12/30/2021
,
3:30 PM - 11:30 PM
Midwinter is a student retreat where students will be refreshed, invigorated, and equipped to put their faith into action. It is not just a fun event where hundreds of students will gather for a massive worship experience — Midwinter is designed to be a launchpad for students to impact the world!
Questions? or need a scholarship? Contact Hayden Walsh, Student Pastor, for more info.