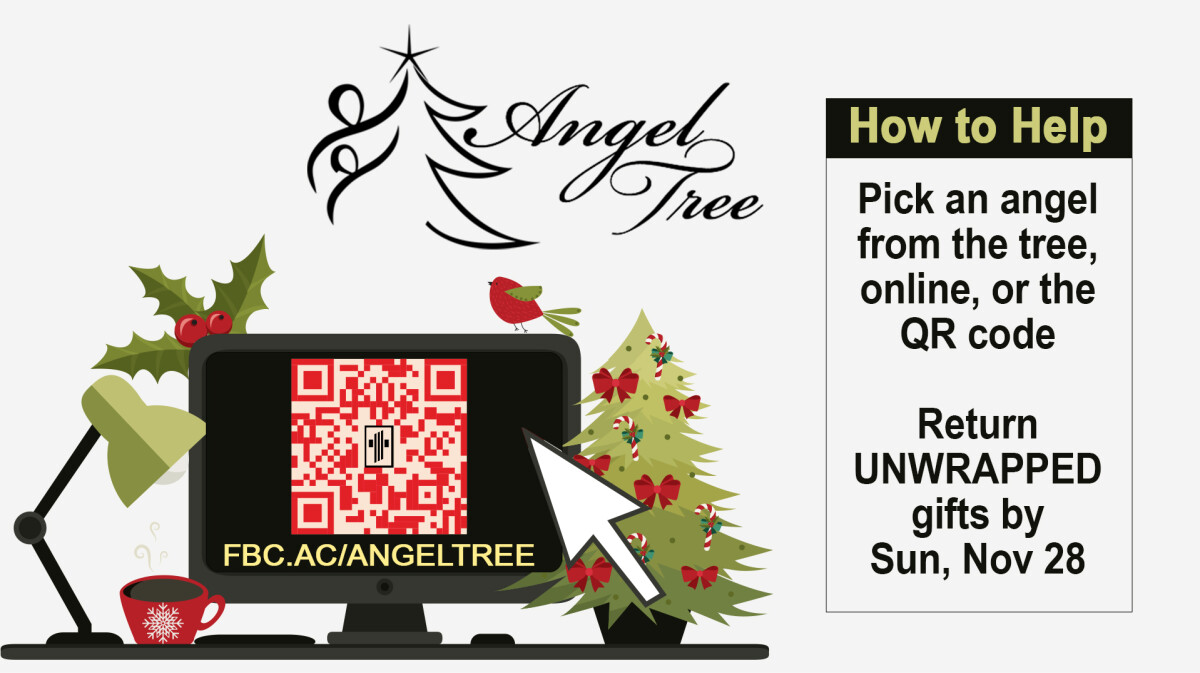 Every Sunday, from 11/21/2021 to 12/05/2021
,
8:30 AM - 12:30 PM
Thank you for signing up for Angel Tree gifts. Please return UNWRAPPED gifts with a gift receipt by Nov. 28 to the Angel Tree table on Sunday mornings or to the church office during the week. Gift cards need a gift receipt showing the amount and activation. You can scroll to the bottom to find gift card options.
You will receive an email with the gift(s) you are purchasing. Include your name, phone number, and email address when you sign up. Please print the email for each gift and attach it securely to the gift. This helps us make sure each gift gets to the correct person.
Contact Jennifer Johnson if you have any questions at or 972-898-4709.
Thank you for helping us provide gifts for over 200 people this year!
Gifts are due by Nov. 28!
Important: Due to the supply chain issues, if you have an online order please be prepared to cancel your online order and purchase locally if needed in order to return gifts by Nov. 28.