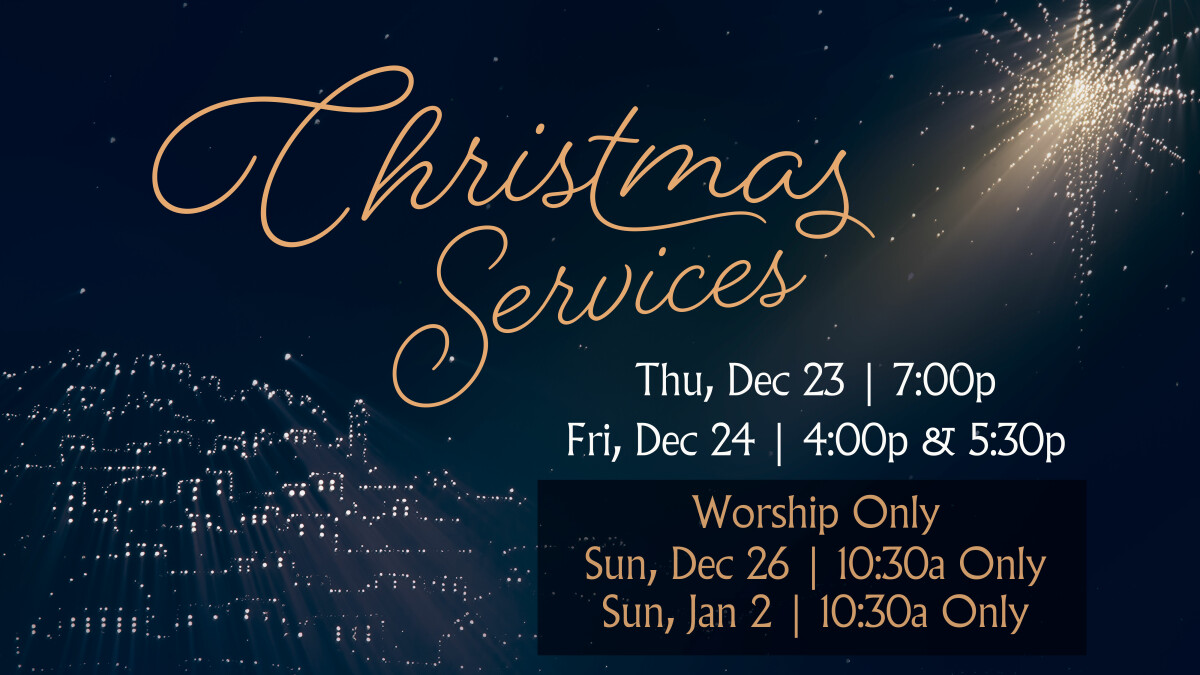 Thursday, December 23, 2021
,
7:00 PM - 8:00 PM
In the final hours before Christmas Day, we will gather as the church for a Candlelight Christmas Eve service:
December 23 // 7p
December 24 // 4p
December 24 // 5:30p
Things to Know for Christmas Eve:
All ages are welcome to attend as we will not have childcare for the services.
Invite your family and friends to be a part of this beautiful time of celebrating the birth of Christ.
Christmas Eve services will be available to stream to your home this season. Online is an excellent opportunity for friends or family members to experience the service from wherever they are in the world. You can participate in the services through our following platforms: Church Online, Facebook, or Youtube.