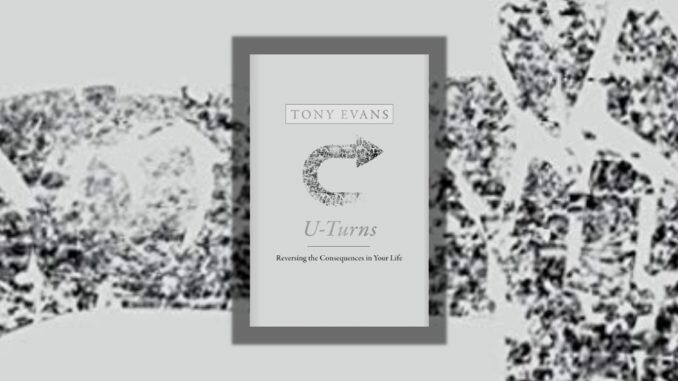 Every Sunday, from 09/19/2021 to 10/24/2021
,
5:30 PM - 6:30 PM
In U-Turns, best-selling author and renowned preacher Tony Evans shows participants the reality of human freedom, the consequences that come from bad choices, and the way to reverse those consequences.

By aligning your life choices under God's Word and pursuing an intimate relationship with Him, you can experience the abundant life Jesus has for you. You get to choose whether or not you want that. If you do, you will see how God can work to redeem the negative consequences of decisions you've made.
Session topics:
1. Free to Choose Your Direction
2. The Key to Your Reversal
3. Reversing Idolatrous Consequences
4. Reversing Addiction Consequences
5. Reversing Emotional Consequences
6. Reversing Irreversible Consequences
Books are $10 and can be purchased at the Church Office.