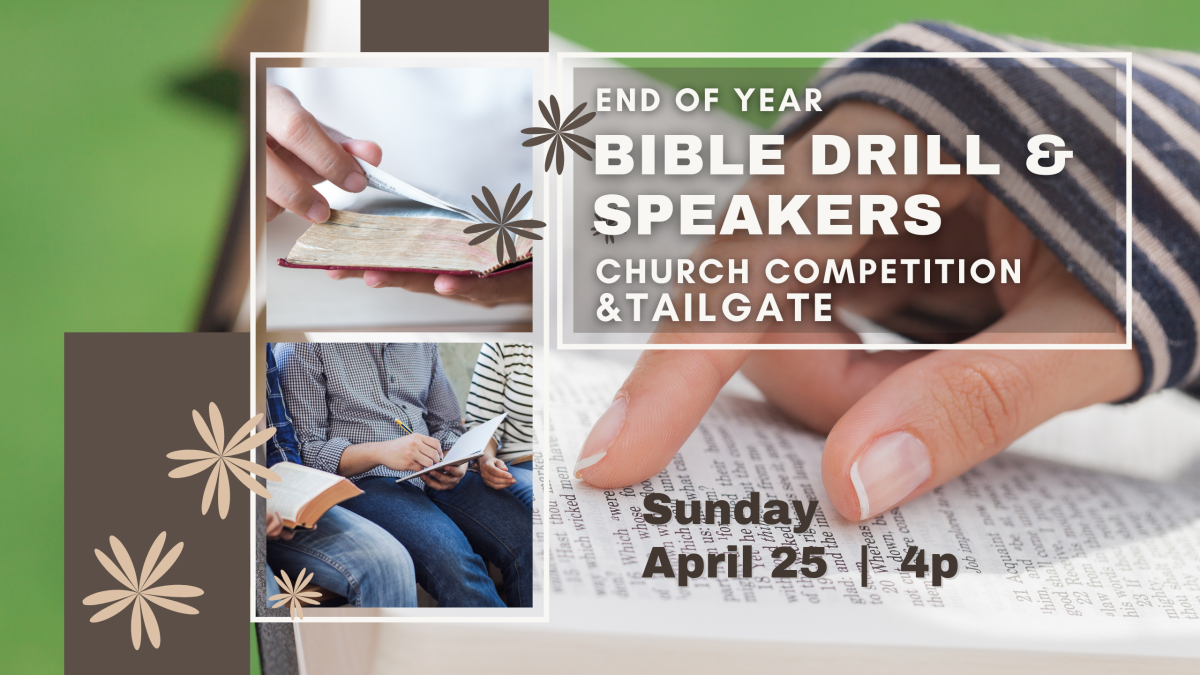 Sunday, April 25, 2021
,
4:00 PM - 7:00 PM
Join us as we encourage our children/students who have spent this past year learning/engaging in God's Word through Bible Drill. Attending is a great way to affirm the younger generation in the foundation of God's Word on their heart.
Afterwards, there will be awards and a tailgate to celebrate the year.