Zambia Team in Action
Posted by on
The team finally made it to Africa. One more 1-hour flight and a 2 1/2-hour bus ride to go! Here we are on the bus:
We finally made it to our destination!! The weather is nice - 63 degrees in the morning and our accommodations are very pleasant. That white thing above my bed is the mosquito net I sleep under every night. The sides are rolled up and I have to roll them down each night before I go to sleep.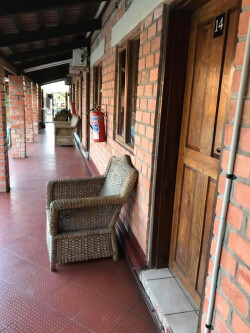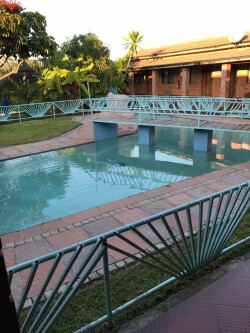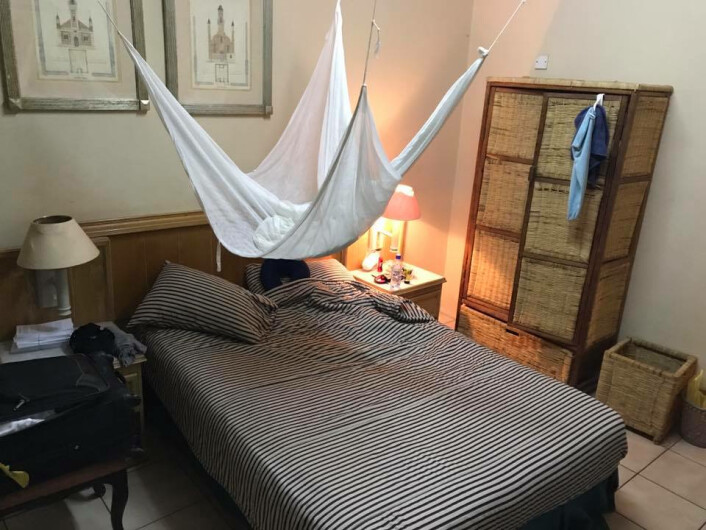 Sunday: Our day started with a typical African late start but once we got going we walked to the main church for the rally. If I'm not wrong we have 14 different Baptist churches we will be with this week. So someone from all 14 churches joined us at the rally. Their choir sang a few songs, Chad preached and we got paired up with our church people. After the visits, we had lunch at the church and headed back to the hotel. As we returned (after a pit stop at the store) we walked up to a man saying the sinner's prayer with a couple of our team members!!! Praise the Lord one Salvation already!!!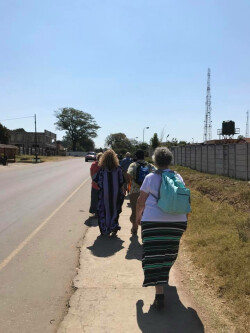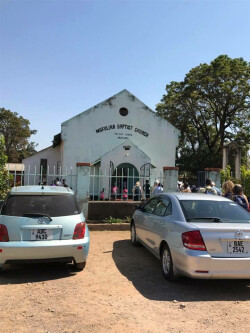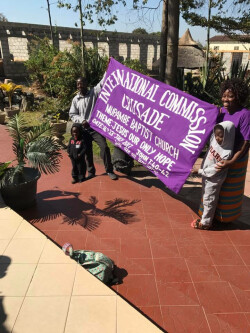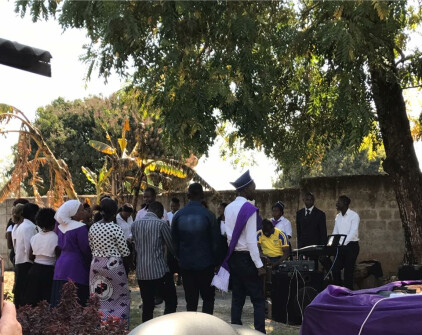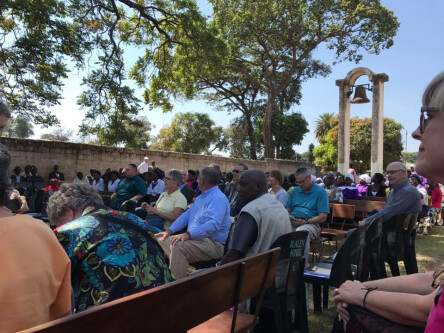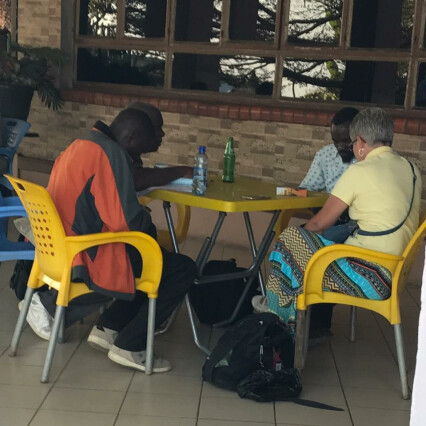 We are resting and then supper and meeting. Tomorrow we go to our different churches and some will be preaching and some teaching children. Pray for us all because after lunch we will be going to homes and all sharing the Gospel as well.
---
Today, I ended up by myself the whole day and at a totally different church than I thought I was going to, so I was very uneasy about the whole thing and of course, my church was way out in the boonies. So I got to the church and they had already started Sunday School and while I was listening they announced I would be preaching! I'm thinking really quickly what I would say, then a few minutes later another preacher came and they said he would preach and I would share my testimony. Then I went to the pastor's house for lunch.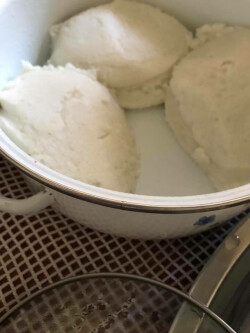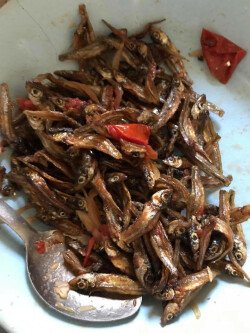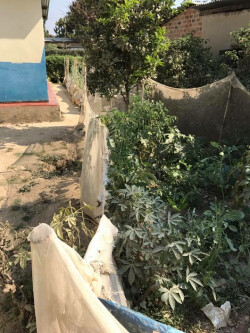 After lunch, three of us went door to door. We talked to about 16 people and 4 accepted Christ! A couple in their 20s and 2 little girls 11 & 12. The others I also shared the Gospel but they all said they had already accepted Christ. So all in all a good day!
---
Good morning from Zambia! It's Monday and we are getting ready to go out again. Today will be full of door-to-door evangelism. I think I am on my own again today but at least I know what to expect today. We are praying for wisdom and energy!
Today was another good day! We had 10 salvations and tons of seeds planted! It's a hard area because everyone thinks that because they may attend a church then they are a Christian so it's hard for them to understand! I'm praying that the information we leave behind will help them understand later with the Lord continuing to work in their lives!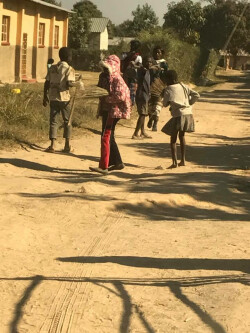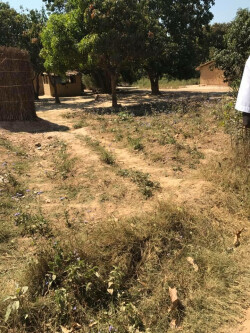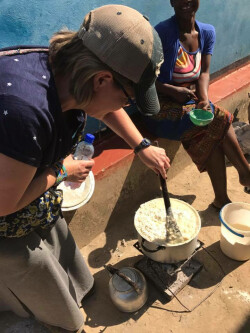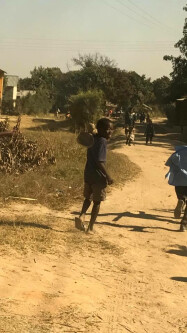 Thank you everyone for all the prayers!! We are overwhelmed and humbled by all of you! Love you all!!
---
Tuesday: Today was hard...we had hard visits today every house just about had terrible stories and needed major prayers. So much so that I learned that Satan had control of this community!
One asked that I would pray they could sleep at night because something was going on in the home and they were not able to sleep. Another told me her legs hurt but would not let me pray for her because she was a Jehovah Witness. (I walked away but I still prayed for her legs and that she would see God working through her legs!) Another said her husband was and alcoholic and not providing for their family. Another had just lost her husband not to long ago. Two different families were on their way to funerals. So majority of these we could not shared the Gospel but they would let us pray. So I was feeling defeated as we were walking back to the van to leave for the day. (We did have three Salvations which is wonderful) but I was telling God I was sorry for failing today and then my translator tells me he will be sad when I leave to go back to the states (today was the first day with him). He thanked me for risking my life to come and tell people about Jesus. He said he was so encouraged by me and fired up to share Christ with others and help others! He went on and on. I was trying not to tear up and let him see me tear up. I thanked him for sharing that with me.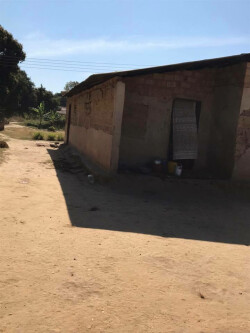 The Lord is Amazing and I am so humbled that He encouraged me today as I was walking (in the translators words...) "in the slums of Mufulia". God's Word never returns void! I'm trusting in that this week!