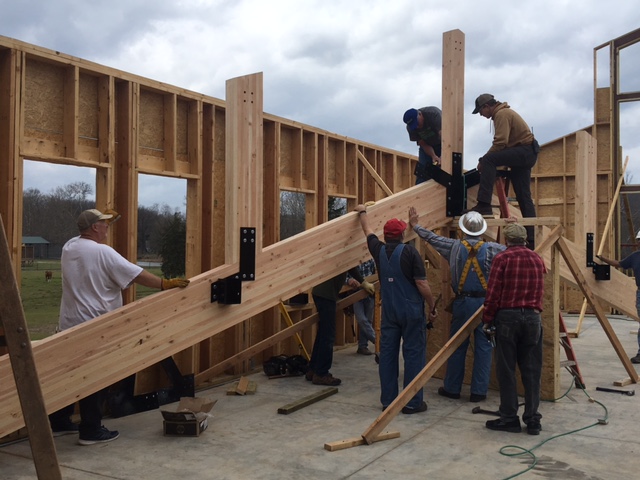 Volunteer Christian Builders
Posted by on
The FBC Allen crew of Volunteer Christian Builders is participating in a Spring Break Project at New Life Ranch in Colcord, OK. New Life is a year-round youth camp/retreat center. Learn more about New Life Ranch and how God is at work HERE.
We are assisting the camp's construction crew to assemble and erect several heavy timber beam/trusses. As well as, framing, cornice, siding, porches and possible electrical work.
36 total folks have committed to participate during this first week of March 6-10, but because Spring Break falls on different weeks for our surrounding school districts, we have added another week to our schedule there. An addition 19 have already signed up for next week (March 13-17.) There's still time for those who are interested and available to join the team. Contact Ken Kemp for details.