VBS - Polish Style
Posted by on
Monday, July 10:
After a brief time of prep, we had 152 kids; 40 teens for Day Camp at the Kartuz Community Center today!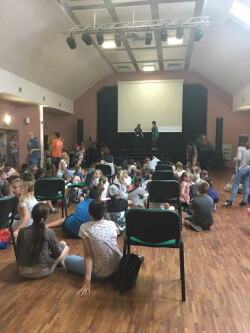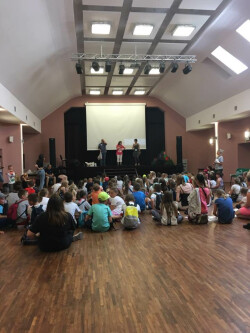 We also had good attendance at the mom's group and English classes. Here's the craft we did with the moms. "Paid in Full" in English and Polish...Jesus paid it all!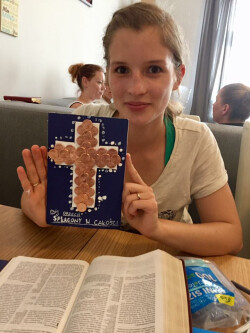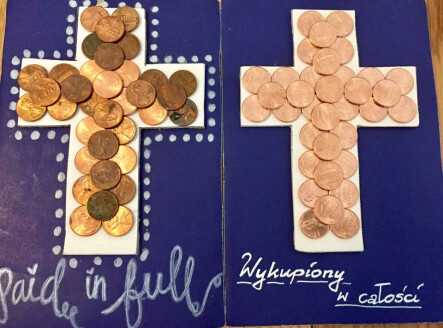 Known as the coffin church, this was built in the 1300s. Looks like the original cobblestone road and buildings across the street. We had an English class with some locals in the basement. Just amazing!