Update from Europe
Posted by on
Monday, July 22:
Monday was our first full day of 5 teams going into the community, arranging future visits to orphanages, and training church members and interpreters in the use of the three circle evangelism tool. At least two teams went to the area park and were able to share the gospel four times and received 1 prayer request.
We have learned that our closest mission field is our interpreters, as most of them are lost. We are focusing our prayers and conversation toward them. One team was able to share testimonies with their very skeptical interpreter. She seemed to soften slightly after hearing how God worked in Manisha and Shreya's life.
During the evangelism in the park, one team was speaking with a lady when it began to rain. The lady said "can we go somewhere dry and talk because I want to hear more." The lady came back to our hotel lobby where the gospel was shared with her. The local church we are working with has her information to keep following up with her.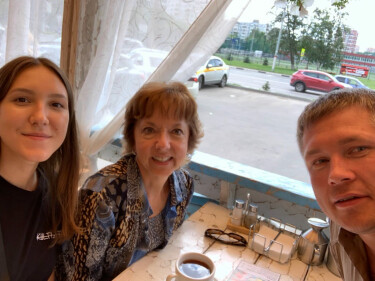 Tina with her interpreter and local church member.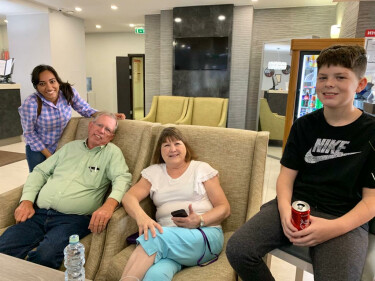 Relaxing after a long day.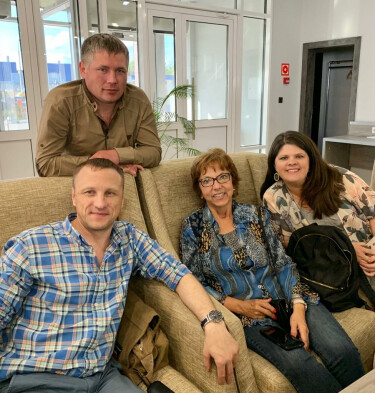 Looking forward to tomorrow.