Costa Rica Team Update
Posted by on
Saturday, March 4
Made it to San Jose. Crazy windy approach and landing, but everyone is good. On our way now to San Vito along the coast and up into the mountains.
We made it to our ministry site for the week. Tomorrow we go out to share the Gospel and partner with our sister churches in Costa Rica to encourage and spread the word.
Sunday, March 5
Our team had a great first day in Sabilito. We divided everyone into three groups and worshipped in three different churches. After delicious "arroz con pollo" lunches, we walked through our assigned communities and spent some time sharing the gospel. Tonight, we had a spaghetti dinner and are wrapping the day up with Catalyst and debrief. Thanks for your prayers!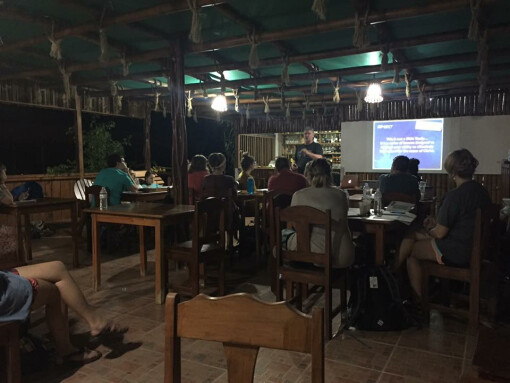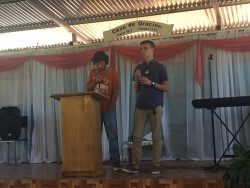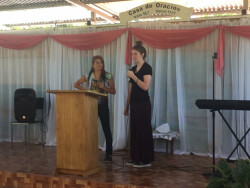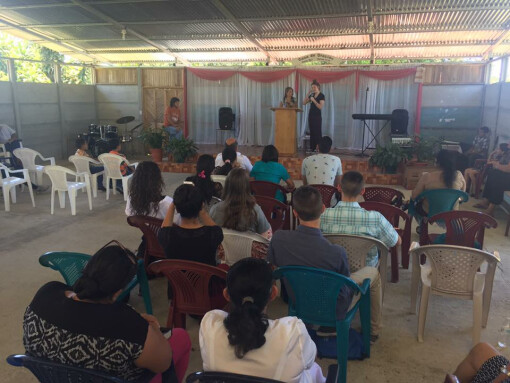 Monday, March 6
Prayer and worship this morning as we prepare our hearts for the harvest. Luke 10:2. Join us this week and stop and pray at 10:02 every morning that we may encourage and train the laborers to go out into the harvest. Well after we have been here.
Chris J: Watching students sharing the good news of Christ is for me the most incredible worship I could experience. Praise God for faithful students and the Next Generation stepping out of their comfort zones to be faithful to God's commands.
Zach G: Today God showed me the importance of sharing the gospel regardless of a person's situation. We talked to a woman who we thought was saved. I thought the conversation was over but we decided to share the gospel with her anyway. By the end of the conversation, she admitted that she wasn't actually saved. We got to pray for her and she accepted Jesus as her Savior.
Courtney C: Today I was able to share the Gospel with multiple Catholics I encountered. One woman, in particular, was confused about how the gift of salvation was simply based on faith and no works were necessary. It took a while for her to fully understand, but when she did she started tearing up and wanted to truly accept Jesus as her Savior, now knowing that it was only by her faith. We got to pray for her and gave her one of our Bibles since she couldn't find hers.
Brianne D: Today I got to talk to a lot of believers who have strayed away. When we got the chance to talk about the gospel it was amazing to see how quick they became engaged. A couple of the actually re-dedicated their lives to Christ. One guy, in particular, was actually a believer and we just got to talk about his story and his life. It was truly inspiring to see how passionate he was.
Halle H: Today was unlike anything I've ever experienced. We got to eat new and amazing food that the church girls, both named Lorena, had prepared for us. Then we headed out to our mission site. I got to talk to two ladies that were on their way back from gathering coffee. I got to learn all about their beliefs and challenge them to new beliefs. The next house was one of my favorites. As Shannon shared with a mother, I got to play with her daughter. This girl was so adorable and absolutely loved playing with me. I knew a little bit of Spanish so I got to talk to her a little bit but even with the barrier, we brought so much joy to each other. I have a special heart for children and it was so incredible to bring a smile to this little girls face. When we left she cried out to her mom "why does she have to go" this goes to show that even though we didn't share the same language, we both impacted each other greatly. We also got to learn about a mother with a premature 4-month-old who was in the hospital on the other side of Costa Rica. She has had a very hard time coping with the fact that her daughter is a day's worth of travel away, I can't imagine that pain. We got to pray with her and encourage her to visit the church and find encouraging fellow believers. God is doing such great things here in Costa Rica, I know that He is using us in ways that will impact us for a lifetime. I can't wait to share more stories!