Mom Life: FBC Allen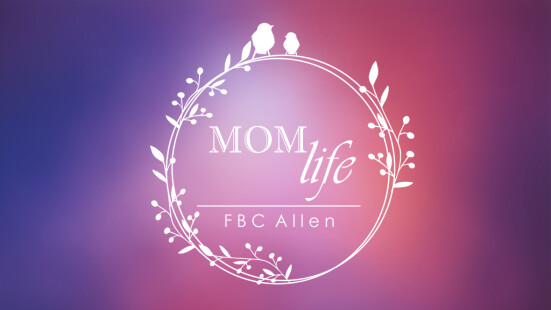 The cost is $110 for the fall and spring semesters.
---
Are you expecting a baby or have a child birth-age 5? Are you looking for a place to connect with other women like you? We have a place for you!
Moms are at different stages of life, but one thing's for sure—all moms need to connect with other moms! We recognize the mother-child relationship is filled with unique needs. Being the best mom God wants you to be is not a job to be done alone. New friendships and smart approaches to tackling the challenges of motherhood are waiting for you!
Mom Life provides a friendly and fun place for mothers to relax while their children connect in Mini Life (childcare) with their teachers and friends. Our goal is to provide a Christ-centered, caring ministry for mothers of preschoolers that develops friendships, creativity, and personal relationships with Jesus Christ.
A typical meeting includes moms enjoying delicious food, adult conversation, interesting speakers, and fun, creative crafts. It's a great place to be rejuvenated and inspired!

If you have any questions or concerns, please contact Heather Pate.