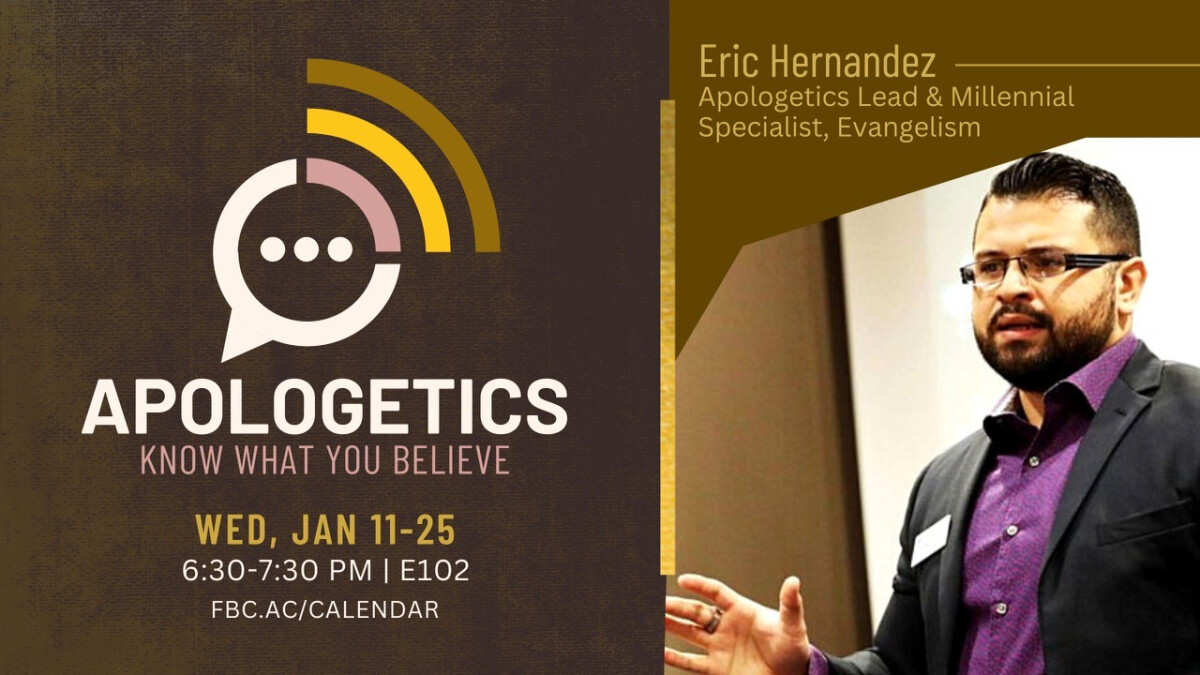 Wednesday, January 25, 2023
,
6:30 PM - 7:30 PM
Eric Hernandez is the Apologetics Lead and Millennial Specialist for the Texas Baptist.
During January, Eric will focus on how we develop answers to the common questions we may have when sharing our faith with others. The greatest obstacle to sharing our faith is the doubt that we might have when it comes to questions of the Bible, Christ, and our beliefs. Join us as we walk together through this encouraging time to strengthen our faith in the one true God.