Mission Opportunities Mission Blog Updates
Jesus said to His disciples, "But you will receive power when the Holy Spirit comes on you; and you will be my witnesses in Jerusalem, and in all Judea and Samaria, and to the ends of the earth." (Acts 1:8, NIV).
Acts 1:8 Missions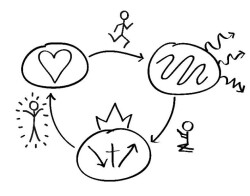 See it in action > Acts 1:8
What does this command mean for First Baptist Church Allen?
As we allocate resources and develop strategy for mission and ministry beyond the walls of our church, we seek to balance our efforts according to an Acts 1:8 model.
Jerusalem (local) – This was the city where the disciples were when Jesus gave them the Acts 1:8 command. Our witness to Jesus Christ and His saving power begins at home in Allen, Texas. We are to tell our friends and neighbors about Jesus. We are to seek to meet the needs of people and minister in Jesus' name.
See it in action > Worship Together / Food Pantry
Judea (regional) – This was the province where Jerusalem was located. They were to take the message outside the city. We are called to take the message of Christ to the state of Texas. It is a large, growing and spiritually lost state. Through our missions efforts, we seek to strengthen and encourage the work of the church and meet needs regionally and statewide.
See it in action > Volunteer Christian Builders
Samaria (national) – This was a neighboring province and reminds us of our responsibility not just for our city and state but for our nation as well. Our ministry reaches out to North America. Like the Samaritans of the first century, our "Samaria" may include those who are near to us but different from us economically, racially, spiritually, or culturally.
See it in action > Mexico/Arlington
Ends of the Earth (international) – God has given each of us a responsibility for our world coming to know Christ. We are committed to missions around the world. We can give and we can pray in support of those who go but we can also go ourselves. We seek to involve members of our church in missions ministry around the world in personal ways.
See it in action > Kenya / Kenya / Kenya / Poland / Poland
Central America / Ivory Coast / Russia / International
Community Outreach:
Clinic for the Cities: FBC Allen partners with Clinic for the Cities to provide a FREE medical clinic on the second Tuesday of every month in Main Street Building to those who need medical care. No insurance is required and walk-ins are welcome. Narcotics/pharmaceuticals are neither administered or stored at this facility. For more information, contact Betsy Dawson or Cindy Harvey. Volunteer opportunities
International Friends:
Capilla de Fe: Spanish-speaking mission in Main Street Building led by Ted Lindwall and Francisco Zapuche. Averaging 27 per week. Training church leaders weekly. Training over 30/week through county jail ministry. Discipleship with prisoners in 35 state prisons.
Eastview Church: Our Vietnamese partnership (Pastor, Vince Vo) meets weekly in upstairs Building C. There are over 2200 Vietnamese households in Collin County. Eastview average attendance is 20 per week (most are unchurched and looking for relationship with others in their culture). VSL (Vietnamese as a Second Language) has brought dozens of unchurched Vietnamese into our ministry. We hosted a "new moon festival" outreach that included 150 plus. Most attendees were Buddhists and they heard the Gospel.
ESL (English as a Second Language): We offer free weekly Wednesday evening ESL (English as Second Language) classes. Classes are divided by skill level, novice to advanced. Workbooks cost $10. Activities for children are provided. Also, we host an ESL Bible Study group on Sundays at 10:30 a.m. to improve the conversational English skills being developed in ESL Class.
More Information
Missions Blog: see up to date information of what members of FBC Allen are doing in all our missions efforts